Dominate With Authority
Get the Blueprint to be the Topical Authority in Your Niche With Topic Clusters and Internal Linking.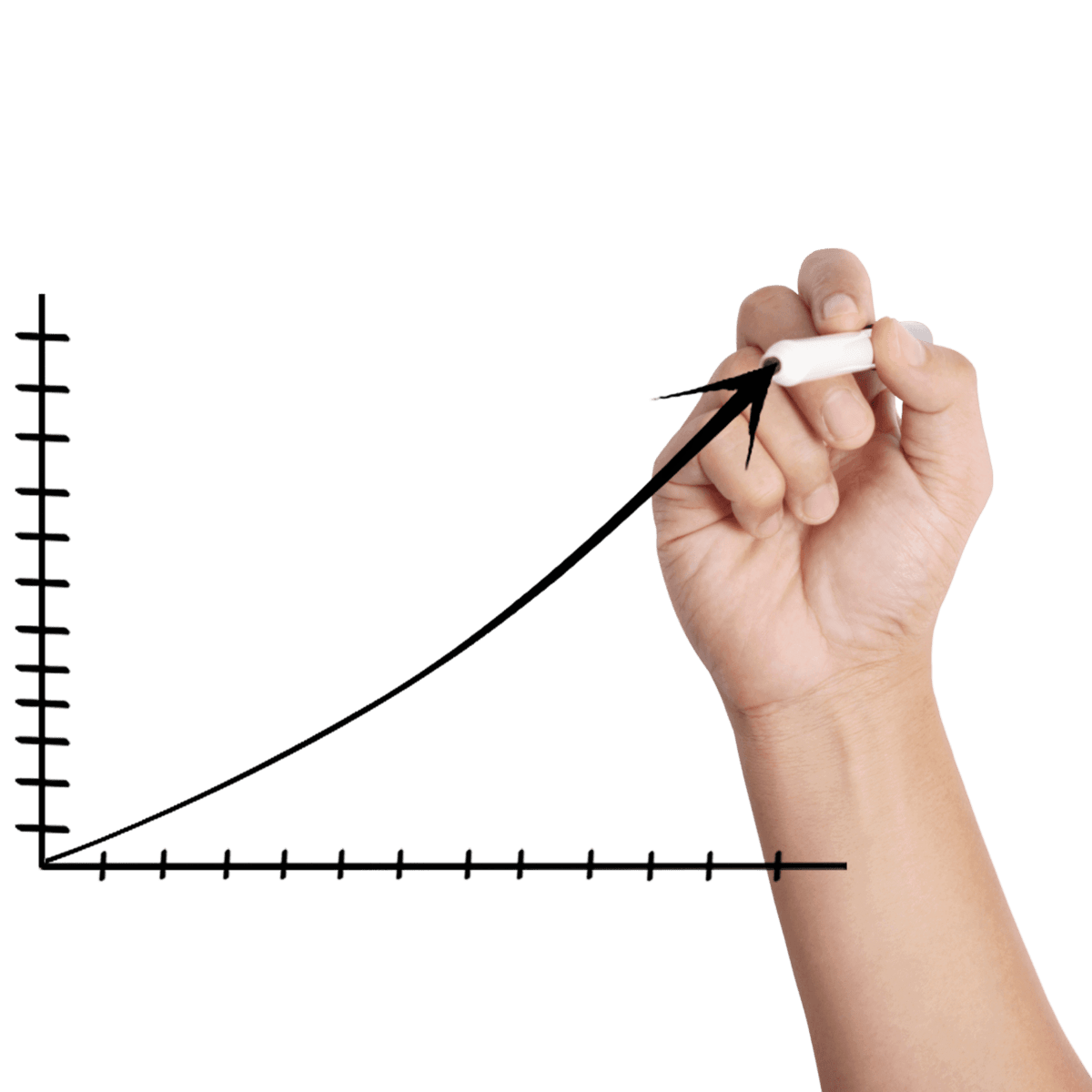 Increase Topical Authority for More Organic Traffic
How It Works
1
Give Us Your Main Topic
What is the main topic that you want to tell the world you want to be an authority in? This seed keyword should not be too broad nor too narrow. A seed like "SEO" is too broad, while "topical map" is too narrow. A good seed would be "keyword research."
2
We Create the Topical Map
We discover all the topics and queries that will help your site be an authority in your niche. The map will also show you how to internally link the articles, so Google easily understands that you have an authority site and will rank you faster and higher.
3
We Deliver the Topical Map
We will deliver the ready-to-use topical map and keywords for your site to become a topical authority to Google.
Who needs topical maps?
1.
Niche Site Owners
A good topical map gives you the blueprint for 6-12+ months of topics and content to create to become a topical authority in the eyes of search engines.
Whether you want to add a new niche site to your portfolio or want to expand into new topics for your current site, a topical map will make your content creation process that much easier.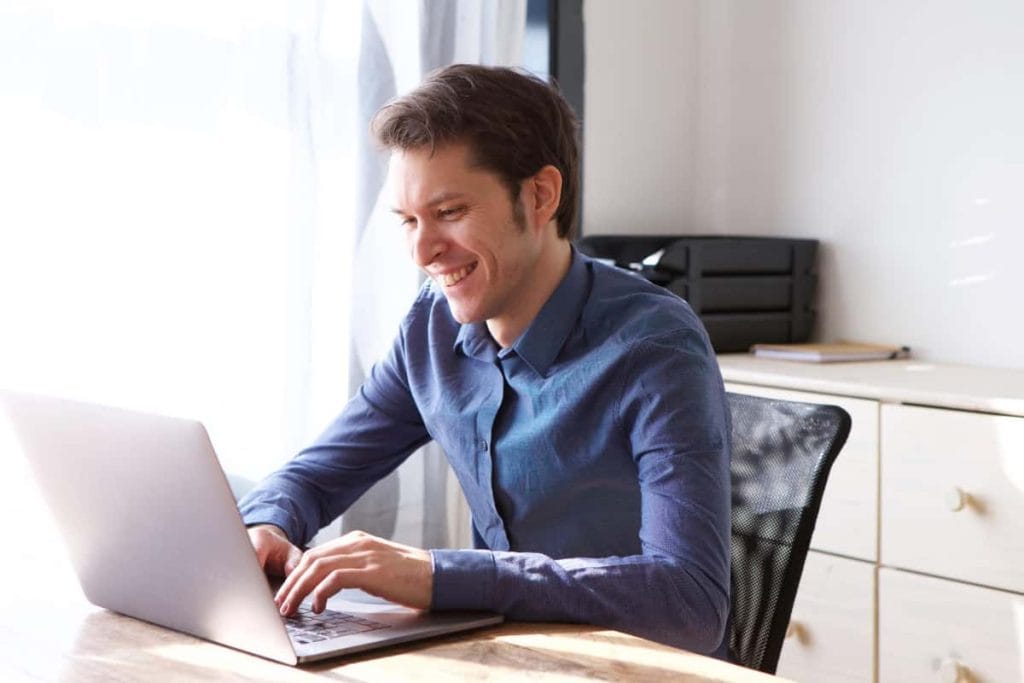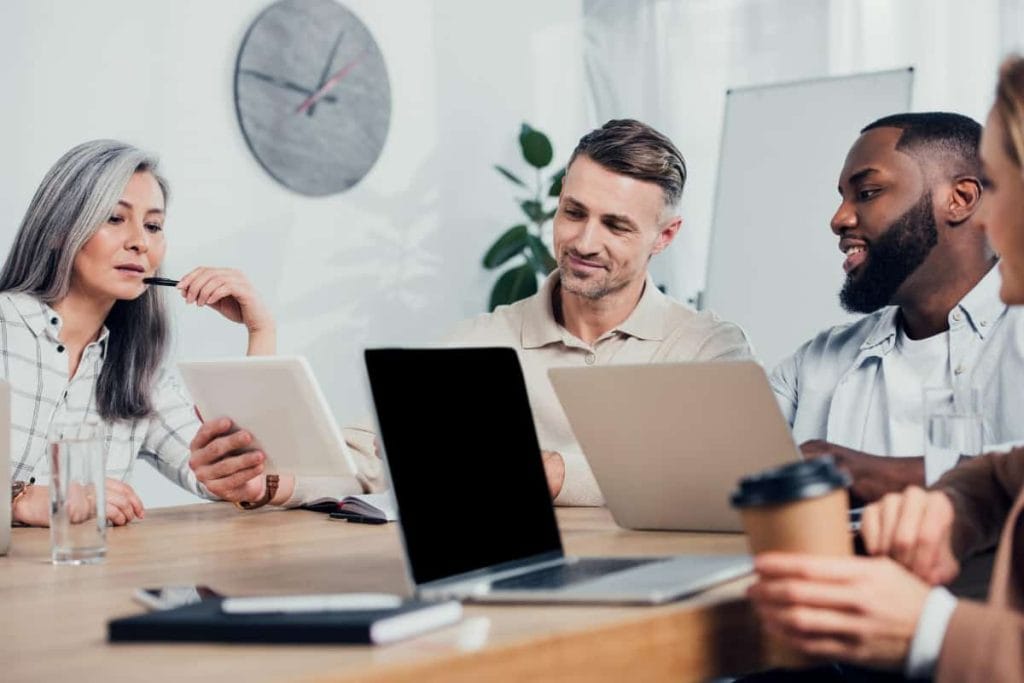 2.
SEO Agencies
Agencies provide keyword research, content strategy, content creation, and link building for their clients. Our team will take keyword research and content strategy off your team's hands and save you time and money.
Content creation will become more efficient by following a topical map, and make sure there is no duplicate content being created.
There will also be less need for link building due to the topical authority that's been built. Each built backlink will also have much more impact.
3.
SaaS and Small Businesses
Content marketing is a necessity for any business to build trust, develop relationships, improve conversions, and generate leads. Building that trust with audiences is an absolute must.
A great content strategy will give your content team the roadmap to becoming an authority in your industry. Discover the content that connects with your audience and converts them into customers.
Being a topical authority for Google and search engines drives organic traffic when businesses are looking for new customers.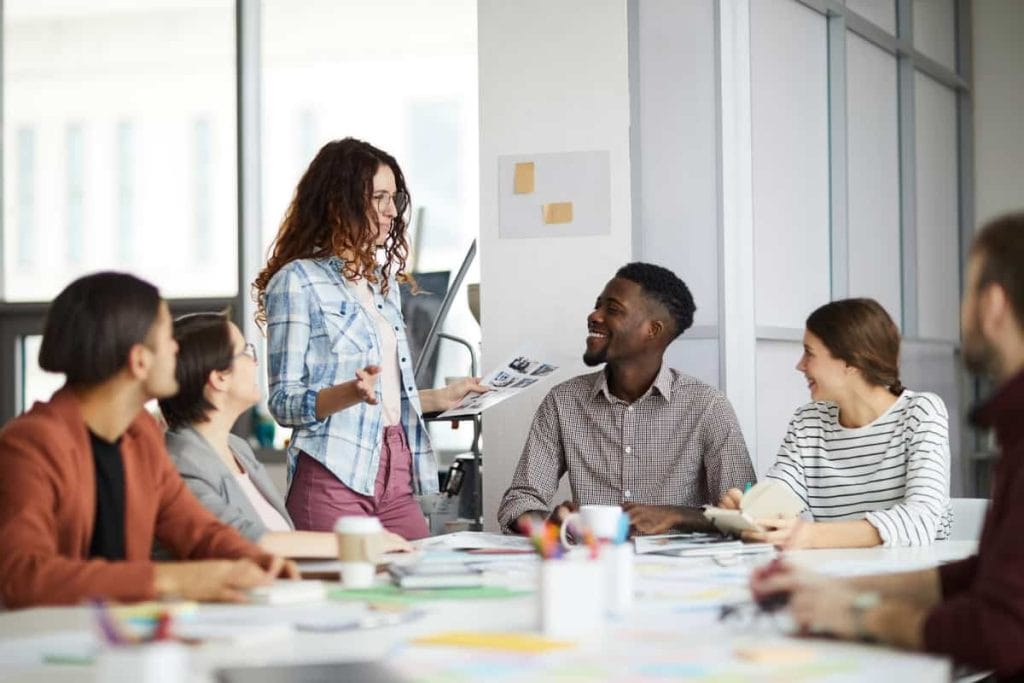 What We Deliver
Topical Maps are BOTH a Spreadsheet and Mind Map. Accept nothing less!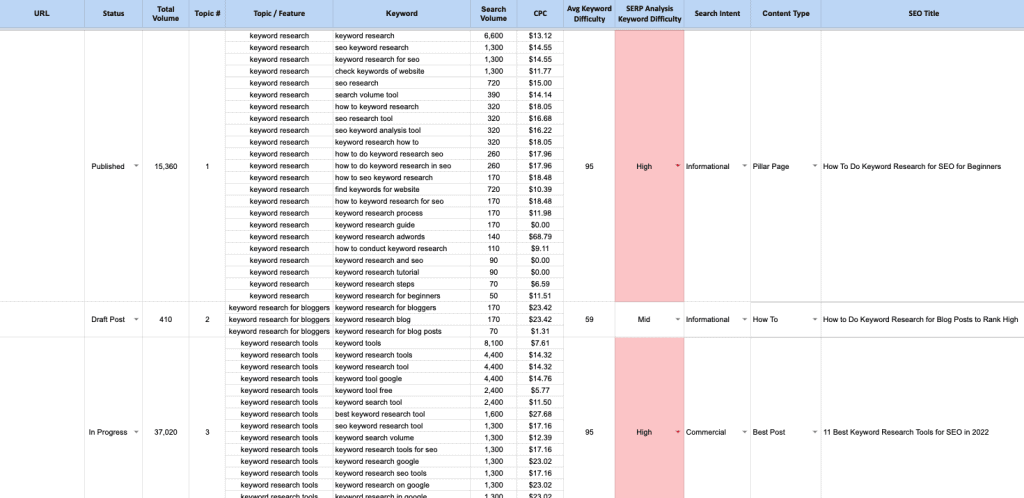 Topical Map Spreadsheet
The topical map in spreadsheet form displays the same topic structure, topic clusters, and keywords as the mind map. Additional information includes keyword search volume, keyword difficulty, and CPC value. Included are suggested SEO Titles that will reflect the type of content that Google expects (e.g., listicle format).
Note: Authority packages will include SERP analysis by an expert.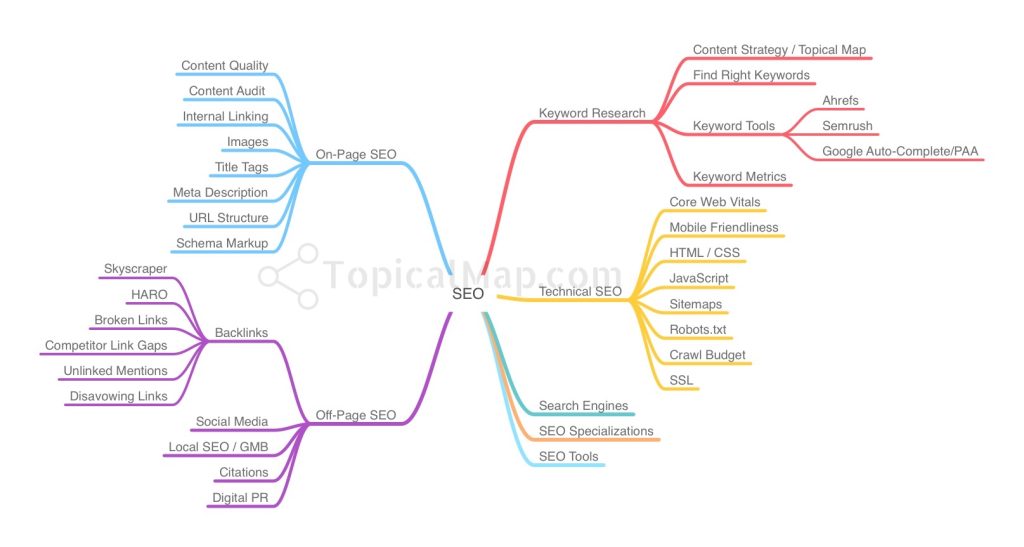 Topical Mind Map
The topical mind map gives a visual representation of the topic cluster and internal linking structures. This mind map saves you from the headaches of wondering what articles go in what clusters and how to link articles to each other. The topical map will contain a maximum of four levels, so all your content can be reached within four clicks by users and search engines.
Note: The above image is only 1/10th of a full topical map.
Our Topical Map Benefits
Ready to Use
Our topical map deliveries are blueprints you can directly hand off to your content manager to start creating content right away. No need to waste time researching for topics and what content to write next for months.
Topic Clusters
We create topic clusters from your main topic, but also from related queries. This semantic SEO strategy shows Google your site is an authority in multiple topics. We also make sure to stay away from keyword cannibalization.
Site and Topic Structure
The topical map gives you the topic and sub-topic hierarchy that emulates how Google understands the topic structure. This gives you insight into a logical structure for your content and topic queries.
Complete Coverage
You get total peace of mind that no stone has been left unturned in generating a truly comprehensive topical map. We use Google's variety of tools, your competitors, SEO tools, forums, trending topic tools, and more. Relying on only one tool will leave many topic gaps in research.
Internal Linking
Do I link to this post or that post? Our topical maps are designed with recommendations built-in on how to internally link posts to each other. Good site architecture and internal links build topical relevance, a necessity for search engines to see your site as an authority on the topics.
Save Time and Money
The topical maps are not that different than the content plans that would take weeks for a team to create. We are able to provide faster turnaround because we've refined our research and clustering process.
Testimonials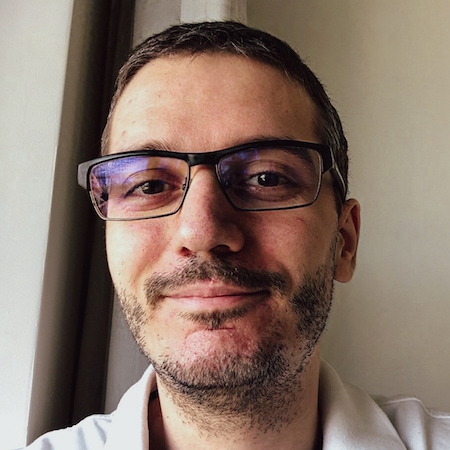 The right topics and keywords can make all the difference in your website's SEO. His topical maps helped me take one of my websites to a whole new level!
– Dim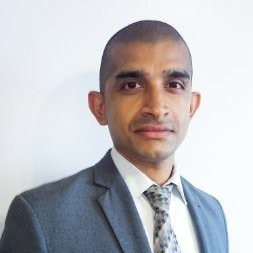 The results have been great. Just topped 15,000+ pageviews in only 5 months! Traffic has been steadily increasing. I now have enough in the pipeline to keep me busy for months.
– Nissar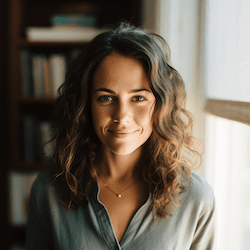 There is a lot and I can already tell this is going to be super helpful. Love the mind map especially! I'm pumped because I'm really starting to see the possible traffic potential.
– Jess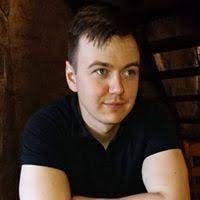 Thank you so much, Yoyao! Everything looks really in-depth, lot to unpack here! I am very thankful for your service. Happy to recommend it to anyone in need of a topical map!
– Olavi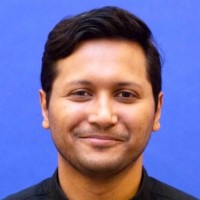 He gave me the topics, site structure, and internal linking strategy for a site I am building on an aged domain. I recommend his service!
– Mushfiq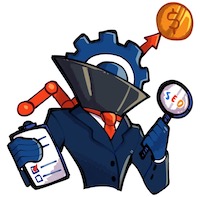 Ordered a topical map and the delivery was great. It was in a very specific niche where it's difficult to do such research and he nailed it. Can only recommend his topical map service!
– Alex
Topical Map Packages
We offer different packages depending on the level of topical research and content strategy needed.
Starter
$1197
Most Popular Package
Full Topical Map for New Sites
Mind Map Up to Full 4 Levels
Site Structure Guide
Internal Linking Strategy
Hundreds of Topics and Clusters
Search Volume + CPC
14 Business Day Turnaround
Authority
$2397
The Most Ready to Use
Includes Starter Features
* SERP Keyword Difficulty
* Search Intent for Topics
* Content Type Recommendations
* SEO Title Recommendations
20 Business Day Turnaround
100% Money-Back Guarantee!
Which package is right for me?
Faqs
The topical map service is right for you if:
You are looking to build topical authority for your site.
You want hundreds of keywords researched and clustered by an expert.
You want a Done-For-You (DFY) content plan that you can just hand off to your team.
You want 6-12+ months of content planned out for you.
You don't want to do keyword research for months.
You want an authority site in its niche.
You want an internal linking plan for your site.
You want a well-thought-out site architecture.
The topical map service is NOT right for you if:
You are only looking for low-competition keywords.
You are looking for a cheap service.
You only want 5-20 keywords.
The Starter Package is good for niche site builders and agencies who want to jump start new sites. You can also use it on existing sites to expand into new topics to go deeper on current topics to build topical authority in a structured way.
The Starter package gives you an overview of your topic to understand where the topic clusters are and how they fit together. If you don't need an expert to go through the SERPs because you already have a team to do this when analyzing how to build each piece of content, this is for you.
The Site Structure mind map will be up to 4 levels deep to get all the topics and sub-topics. This is a guide to how the site should be made to help users and search engines understand that the site is an authority in the industry.
You will also get an internal linking strategy plan, and the spreadsheet of topics and keywords will include search volume and CPC metrics.
The Authority Package is the ultimate ready-to-use topical map because it's a content roadmap for the next 6-12+ months. You can hand it off to your content manager and they'll be able to run with it.
Instead of having your content managers or writers analyze the SERPs for what the search engines expect, our expert analyzes the SERPs for you to give you real-time:
SERP keyword difficulty 
Search intent for topics
Content type recommendations
SEO-optimized title recommendations
This is the most popular plan if you're starting a new authority site, or a SaaS or small business that wants to be seen as an authority in their industry but has a small team.
With the Authority Package, you won't need to hire an SEO agency or VAs to do the keyword research for you.
The short answer - No.
The longer answer - No, clustering tools only get you 60-80% of the way there in terms of clustering. There are still 20-40% incorrect and overlapping clusters, so there's still a manual process of going through that.
That means you still have a lot of topics and keywords to go through to make sure you don't have keyword cannibalization on your site. Otherwise, you'd be writing or outsourcing extraneous articles. Those articles would've competed in the SERPs with each other, negatively affecting your site in the rankings.
Our service will also map out your Site Structure according to the niche and industry to show how all the topics are related to each other. This enables users and search engines to easily navigate your site and helping you convert and rank better.
These are aspects of clustering and a content strategy that tools can't give you.
As an example, we had a client who had a Topical Map that was a spreadsheet of 373 topic clusters. But they didn't know what to do with the spreadsheet because there weren't any relationships assigned to them for a sense of site and topical structure. They came to us to give analyze the topics and give them a mind map of the topics.
After analysis, we realized there were only 223 unique topic clusters and not the 373 that were in the spreadsheet. Many of the topics overlapped and should have been clustered together initially.
That's 150 topic clusters that would have become duplicate content on the client's site. Plus all the time and money that would have been spent on content writing, editing, and publishing!
No, topical authority is a different strategy than low-competition keywords. Although, topical maps will include low-competition keywords too.
The topical authority strategy aims to create sites that show search engines and users that the site has expertise in any given topic. The goal of topical authority is to fully cover any topic, so users don't need to leave your site to look for answers. Google and other search engines prefer to go to these authority sites for search queries.
The low-competition keyword strategy aims to only focus on low-hanging keywords that have very little competition in the SERPs. These keywords are usually not focused in any one topic, so sites are building little topical authority. They are relying on more authoritative sites not going after the same keywords. Once larger or older sites write content for the same low-competition keywords, the smaller or newer site will get pushed further down rankings and lose traffic.
First, that's great you have a lot of content on your site already! You are off to a great start.
And Yes! You can definitely use a topical map even if you already have 200 posts on your site. 
We have had many clients come to us asking the exact same question. The current site is doing well, but not as well as the client wants, so they want to build out the topical authority on the site. But they don't know how to do that and what they're missing.
A topical map and a content audit are exactly what you need.
Create a topical map based on your seed topic (you may need to do this multiple times depending on how many seed topics the site is focused on).
At the same time, see what site pages are currently ranking and what topics/queries they're ranking for.
Audit the content and internal links for their roles in the topic clusters from the new map.

What are the search queries and topics that are on the topical map? Is the content being cannibalized and ranking in the right clusters? Are the internal links strategically placed?

Create a blueprint for changes including optimizing current content, new content, and internal links.
You now have your site structure and content plan based on the topical map.
There are some who ask "Why not audit the current content first and create a topical map for it?"
The problem with this is you don't have a clear idea of the topics you need to create the topical authority you want. You won't know where your topic gaps are.
It's best to have the topical map first and then start comparing your current content to what the search engines think will make you the topical authority.
Backlinks are always a necessary evil, but sites with topical authority will usually need less backlinks to reach the same positional rankings that low-authority sites with many backlinks. Google will usually rank sites that fully cover specific topics higher because Google considers the site an expert. That's without backlinks. If a topic has more competition, then any backlinks built will only help the site even more.
The SEO Tool Keyword Difficulty (KD) means the KD score will come from an SEO Tool like Ahrefs. These are the KD scores that are usually only based on the backlinks to sites in the SERPs and not on a holistic picture of the SERPs.
The SERP Keyword Difficulty is the score as a result from analysis of real-time SERPs. The KD score will be listed as "Low, Low-Mid, Mid, Mid-High, or High" for difficulty. The main factors will be analyzing the Domain Authority of the sites in the SERPs, what types of sites are showing, number of backlinks for sites, and more.
Search intent is why a user has used a search engine for a specific query. The search intent will usually be classified as: Commercial, Informational, Navigational, or Transactional. 
We will analyze the SERPs for what Google thinks the search intent is. If Google considers a keyword query to have Commercial intent, then it's suggested you write a Commercial article for that query.
Content type recommendations are based on what kind of articles are showing up in the SERPs. We will make suggestions for what type of content should be written, including:
Beginner's Guide
Best Post
Comparison
Product Review
Listicle
How To
Pillar Page
and others.
Yes, we have a 100% Satisfaction Guaranteed policy! We want you to be happy with your topical map and will be happy to make revisions if there are issues with your delivery. If we cannot resolve the problems with the topical map, we will be happy to refund 100% of your money!
Unfortunately, we do not offer this service any longer.
The Expansion Pack was discontinued because it didn't take advantage of a structured topical hierarchy. Any topical map that doesn't consist of a topical hierarchy is not a topical map.
It's just a list of keyword clusters / topics without any tips on how to organize the articles for best SEO and user experience results.
Clients were happiest when receiving a site structure with their topical map. Many people often decided to upgrade too from Expansion to Starter or Authority Packages.
If you're looking for a lower price point for topical maps, you should take a look at the Topical Maps Unlocked course. It's a step-by-step guide to creating a topical map.
About me
Yoyao
SEO & Content Strategist
I am well-versed in SEO and content planning. I have a portfolio of niche and authority sites that I manage. I also provide SEO and content strategy services to clients. Through my experiences, I have experienced the benefits of topical authority in gaining the trust of Google and visitors.
I also run the Niche Surfer newsletter and Niche Creator Q&As at nichesurfer.com. I curate and share the best SEO and niche site resources weekly to help you learn to build profitable niche sites, create content, and generate passive income online.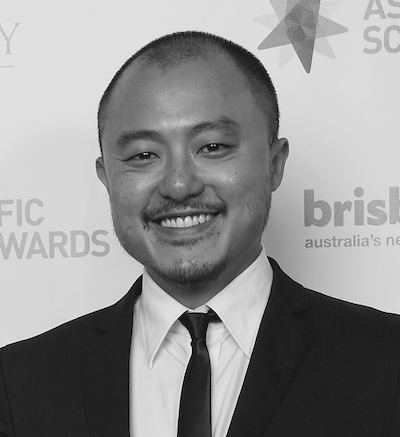 Get Your Topical Map Today To Grow Organic Traffic and Lead Your Industry